Our Doctor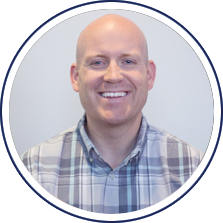 Randy Garr, DPM
Podiatrist Randy Garr, DPM, with office in Provo, UT, is dedicated to getting to the root of your foot or ankle problem.

Born and raised in Provo, UT, Dr. Garr has extensive training in treating foot and ankle problems and diseases. Board certified by the American Board of Podiatric Medicine, he has met the highest medical standards to give superior foot care to patients of all ages. Dr. Garr specializes in sports medicine, reconstructive foot surgery, pediatric foot care, diabetic foot and limb preservation, diabetic foot care, same day ingrown toenail treatment and general foot care. The quality of your life can be greatly affected by chronic foot and ankle pain and finding the right doctor can be difficult. We know how hectic life can be and we are committed to making our practice and care convenient and accessible.
Come Visit Out Foot Doctor in Provo, UT!
We accept most insurance plans and welcome new patients! Make an appointment today: (801) 374-3010
Call today and get back on your feet!